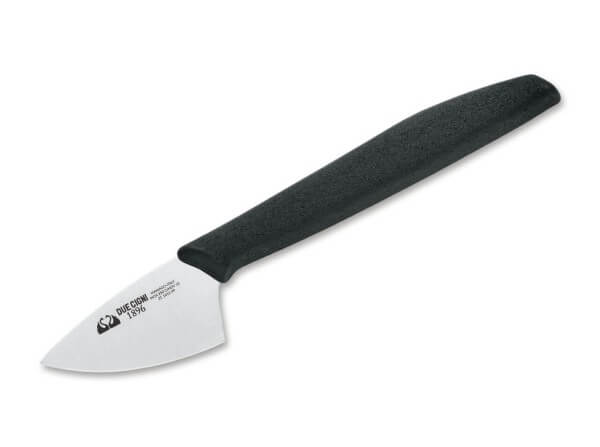 $16.95 *
* Sales tax and shipping costs will be charged separately.
Type:

Fixed Blade Knives

Overall Length:

6.50 in

Blade Length:

1.97 in

Blade Thickness:

0.08 in

Weight:

1.06 oz

Blade Material: 4116
Handle Material: Polypropylene
Lock Type:

Fixed

Made in:

Europe

Color:

Black

Blade Color:

Uncoated

Item Number:

03DC190
Due Cigni
The traditional Italian manufactory Due Cigni (Two Swans) was overtaken a few years ago by the well-known company group Fox Knives from Maniago. Fox uses his experiences and contacts from the sport and outdoor sector and transfers its know-how to the new subsidiary.
The traditional Italian manufactory Due Cigni (Two Swans) was overtaken a few years ago by the well-known company group Fox Knives from Maniago. Fox uses his experiences and contacts from the... more
Show products