$52.95 *
* Sales tax and shipping costs will be charged separately.
Type:

Pocket Knife

Overall Length:

7,80 in

Blade Length:

3,15 in

Blade Thickness:

0,13 in

Weight:

6,21 oz

Blade Material: 440A
Handle Material: G10
Opener:

Nail Nick

Opening:

Manual

Lock Type: Linerlock
Made in:

Asia

Color:

Black

Blade Color:

Uncoated

Item Number:

01SC050
Winter Special 2021 | Gift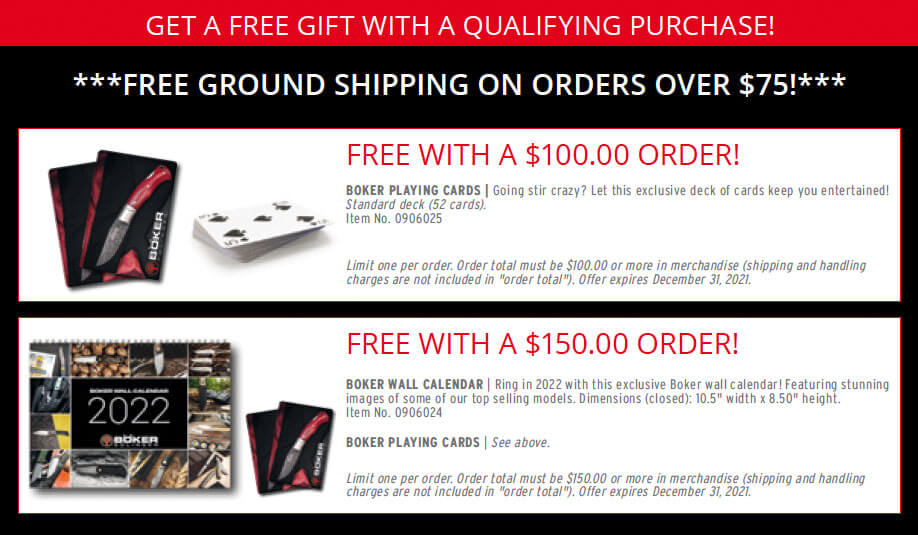 *1 Offer valid until 31/12/2021
Magnum
Magnum offers a wide range of knives from all categories, from traditional pocket knives to hunting knives and modern tactical knives. The attractive Boker brand is known for its unbeatable price-performance ratio. However, it is not only the price-sensitive knife enthusiast who is fascinated by the wide range of handle materials and practical blade steels. The concept takes place in Solingen, design, construction and finishing in Asia.
Magnum offers a wide range of knives from all categories, from traditional pocket knives to hunting knives and modern tactical knives. The attractive Boker brand is known for its unbeatable... more
Show products