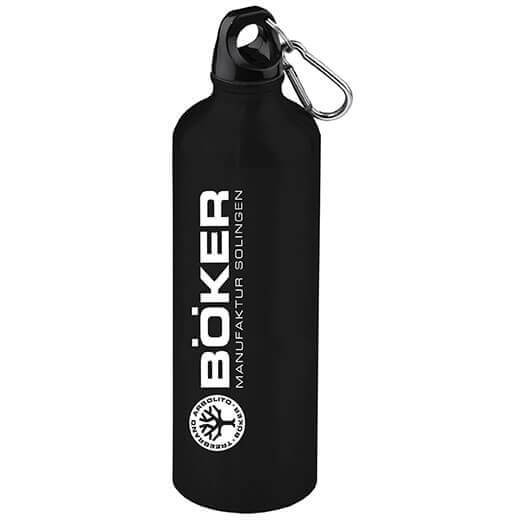 $14.95 *
* Sales tax and shipping costs will be charged separately.
Type:

Accessory

Item Number:

090610
This heavy duty aluminum sport bottle features a screw-on, spill resistant lid with a handy carabiner clip for easy carry in a variety of settings. The 25 ounce capacity, 9,5" height and lightweight construction make it ideal for...
read more
Reviews for "Sport Bottle"
Write a review
Reviews will be activated after a verification.
Böker Manufaktur
The history of the Boker Manufactory has been affected by eventful times. But one thing has always been the same in more than 150 years: Our passion and enthusiasm for extraordinary knives. The Boker Knife Manufactory has developed into a global innovation leader and one of the largest suppliers of Sporting Knives, Tactical Knives and Collector's Knives in Europe. The international success of our product range as well as the long tradition of our Knife Manufactory are both an incentive and an obligation for us to design high-quality and innovative knives in the future as well.
The history of the Boker Manufactory has been affected by eventful times. But one thing has always been the same in more than 150 years: Our passion and enthusiasm for extraordinary knives. The... more
Show products