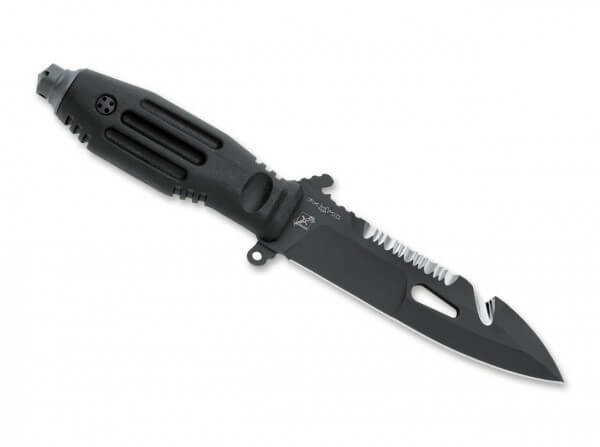 $309.00 *
* Sales tax and shipping costs will be charged separately.
Type:

Fixed Blade

Overall Length:

10,31 in

Blade Length:

5,43 in

Blade Thickness:

0,19 in

Weight:

8,11 oz

Blade Material: N690
Handle Material:

Forprene

Lock Type:

Fixed

Color:

Black

Blade Color:

Black

Sheath Material:

Nylon

Item Number:

02FX020
FKMD
Fox Knives Military Division (FKMD) is a special brand of Fox Knives, which was established in 2005. Their range of goods focuses on operation purposes, which matches the special requests of police, military and rescue units. Since the establishment, FKMD is supplier of the NATO and cooperates closely with elite units worldwide. Highest Reliability, capacity and functional reliability are the most important aspects of the conception.
Fox Knives Military Division (FKMD) is a special brand of Fox Knives, which was established in 2005. Their range of goods focuses on operation purposes, which matches the special requests of... more
Show products