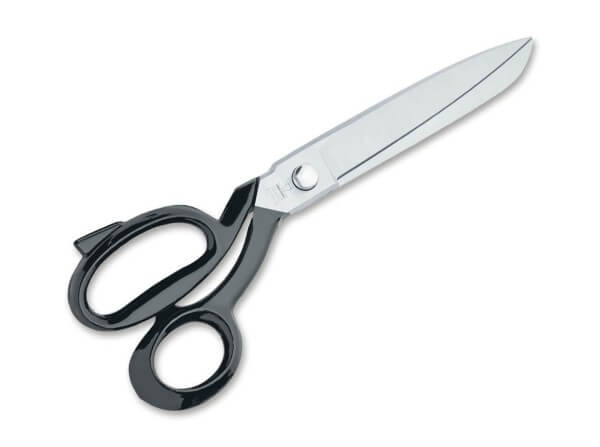 $37.95 *
* Sales tax and shipping costs will be charged separately.
Type:

Scissors

Overall Length:

8.54 in

Weight:

12.70 oz

Blade Material: Carbon Steel
Handle Material: Carbon Steel
Made in:

Europe

Color:

Black

Blade Color:

Uncoated

Item Number:

04DC020
The high-quality Tailoring Scissors 185 by Due Cigni are made of the stainless steel C52. The eyes and stems of the fabric scissors are coated in black.
read more
Reviews for "Tailoring Scissors 185"
Write a review
Reviews will be activated after a verification.
Due Cigni
The traditional Italian manufactory Due Cigni (Two Swans) was overtaken a few years ago by the well-known company group Fox Knives from Maniago. Fox uses his experiences and contacts from the sport and outdoor sector and transfers its know-how to the new subsidiary.
The traditional Italian manufactory Due Cigni (Two Swans) was overtaken a few years ago by the well-known company group Fox Knives from Maniago. Fox uses his experiences and contacts from the... more
Show products