$104.95 *
* Sales tax and shipping costs will be charged separately.
Type:

Pocket Knife

Overall Length:

7.28 in

Blade Length:

2.83 in

Blade Thickness:

0.13 in

Weight:

3.60 oz

Designer: Boris Manasherov
Blade Material: AUS-8
Handle Material: Aluminum
Opening:

Manual

Lock Type: Push Button
Made in:

Taiwan

Color:

Black

Blade Color:

Uncoated

Item Number:

01BO791N
Summer Special 2022 | Gift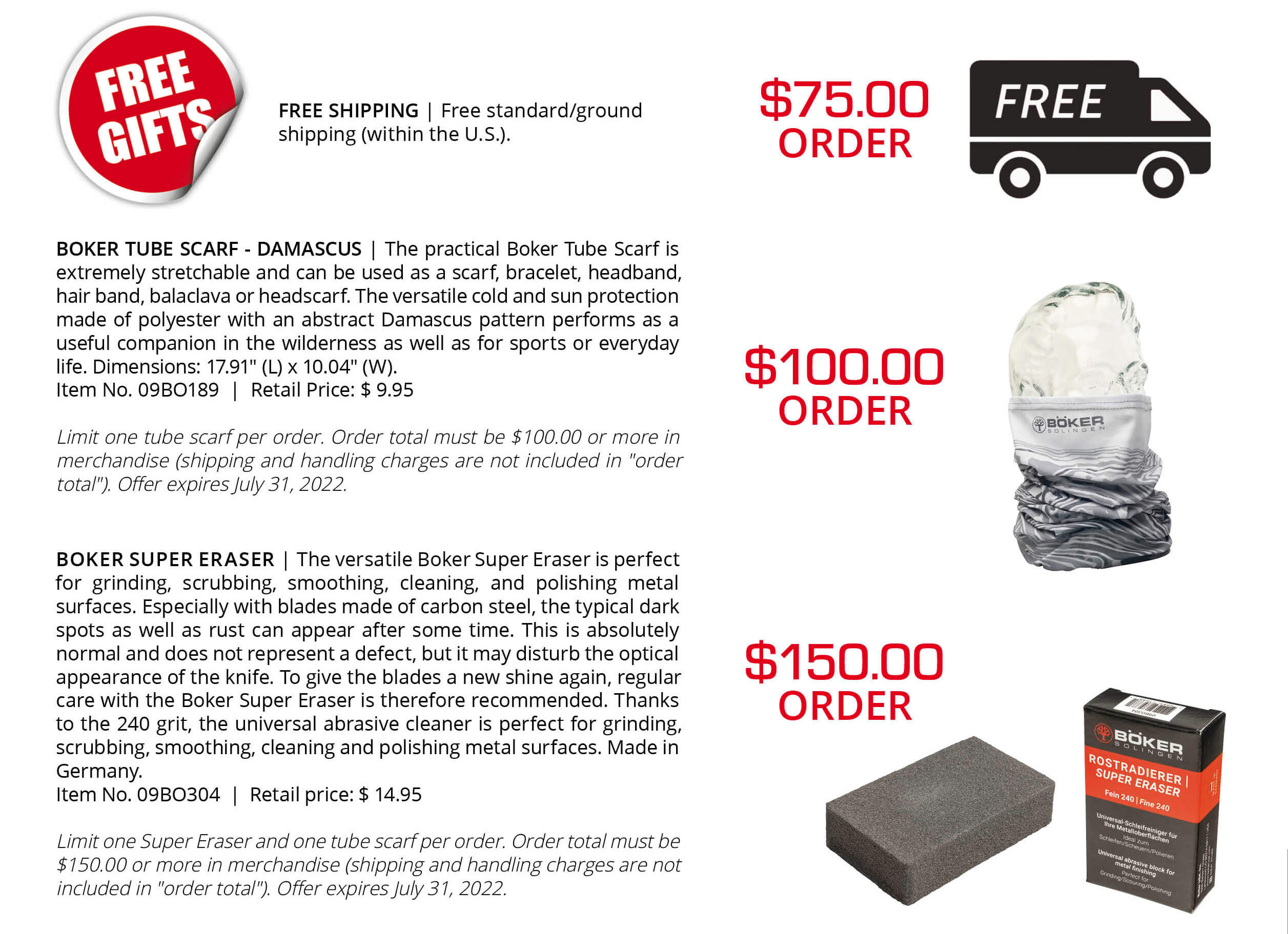 Summer Special 2022 | Gift 2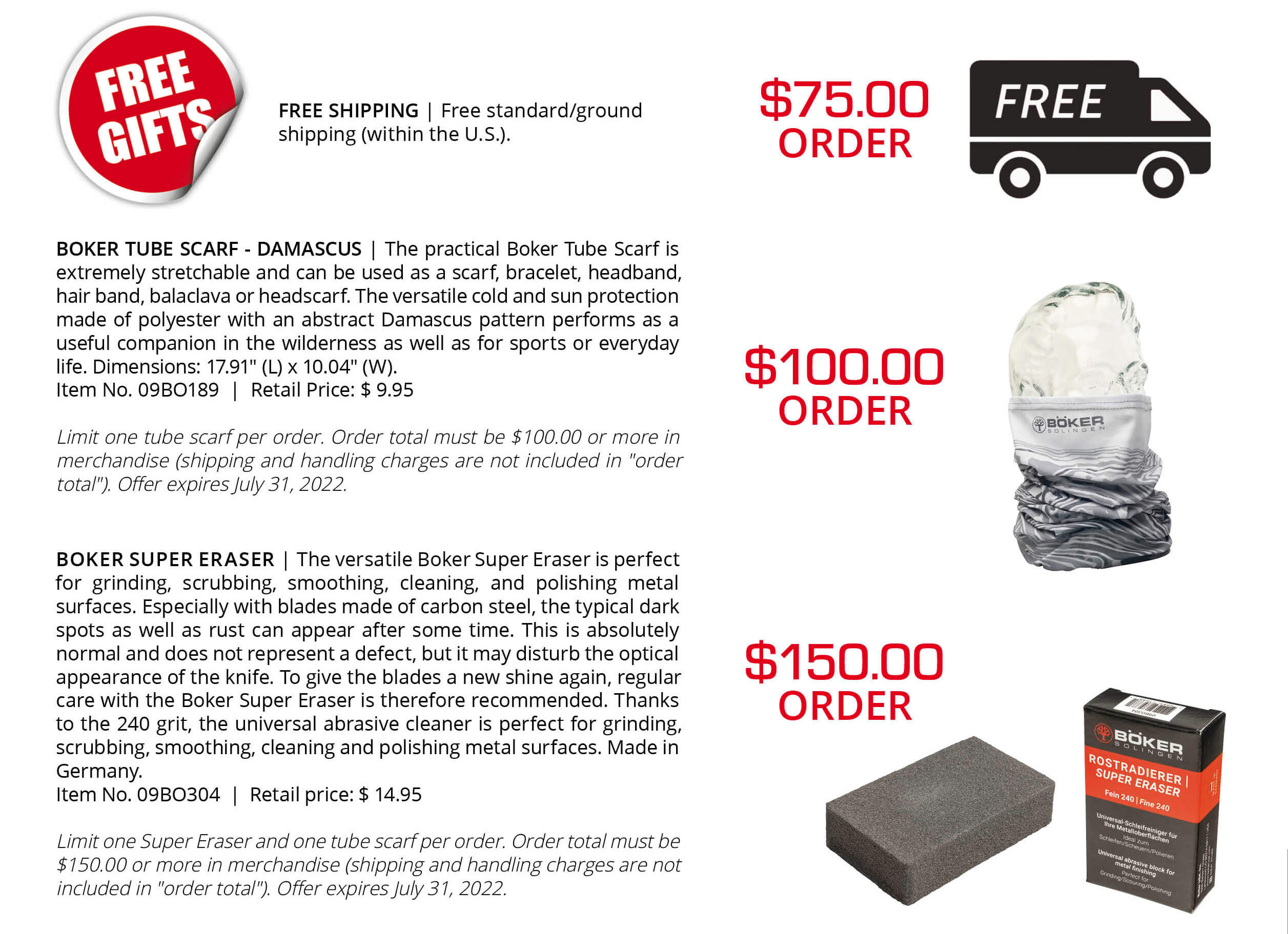 *1 Offer valid until 31/07/2022
*2 Offer valid until 31/07/2022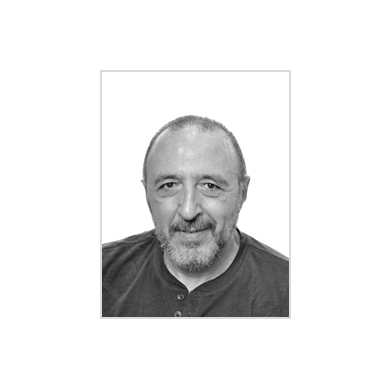 Boris Manasherov
The designs by Boris Manasherov testify to its versatile background. He is not only an engineer and trained gunsmith, but also a martial arts specialist who has been working intensively with the Israeli Krav Maga since 1973. Since 1985 as an instructor for Israeli special units, his designs unite his experiences from all these areas. His designs are always highly practical and adapted to the requirements of modern knives.
Read more
Hide
Show products
Böker Plus
In close cooperation with renowned international designers we develop and test modern utility knives and gentleman pocket knives with a stylish appearance as well as functional tactical knives for the professional user. Boker Plus knives are innovative in terms of function and design, as well as guaranteed for everyday use. Conception, design and construction are carried out in Solingen, and production takes place in Europe, the USA and Asia.
In close cooperation with renowned international designers we develop and test modern utility knives and gentleman pocket knives with a stylish appearance as well as functional tactical knives... more
Show products