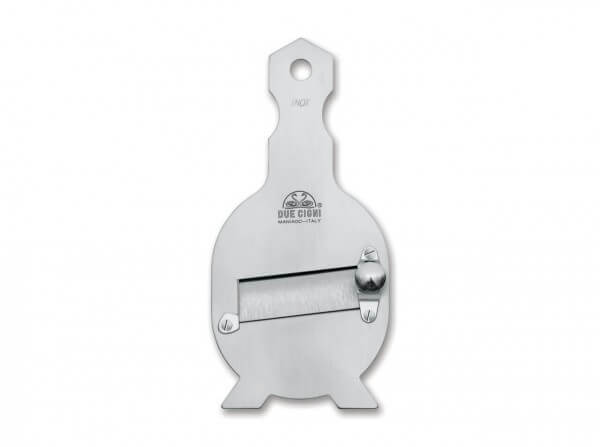 $33.95 *
* Sales tax and shipping costs will be charged separately.
Type:

Kitchen Aid

Overall Length:

6.89 in

Made in:

Europe

Color:

Silver

Item Number:

09DC016
Free Boker Travel Mug & a free Bobble Hat 1869 Black
*1
Giveaway 2022 | Free Travel Mug & Free Beenie
From an available order value of  $250 * you will receive a Boker Travel Mug & a Boker Bobble Hat 1869 Black worth $31,95 for free.
*Redeemable only once per customer and only while stocks last.
Only valid for items available for immediate delivery.
*1 Offer valid until 15/12/2022
Due Cigni
The traditional Italian manufactory Due Cigni (Two Swans) was overtaken a few years ago by the well-known company group Fox Knives from Maniago. Fox uses his experiences and contacts from the sport and outdoor sector and transfers its know-how to the new subsidiary.
The traditional Italian manufactory Due Cigni (Two Swans) was overtaken a few years ago by the well-known company group Fox Knives from Maniago. Fox uses his experiences and contacts from the... more
Show products