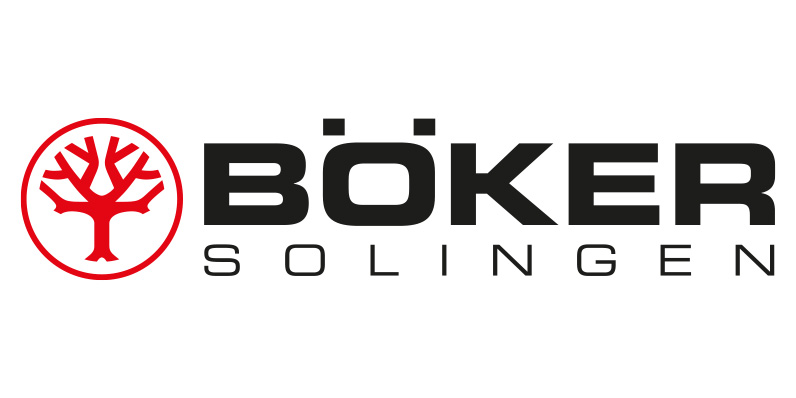 Böker Manufaktur Solingen
Camp Knife Classic Gold
$328.95 *
* Sales tax and shipping costs will be charged separately.
Brand:

Boker

Type:

Pocket Knives

Overall Length:

6.10 in

Blade Length:

2.56 in

Blade Thickness:

0.08 in

Weight:

3.92 oz

Blade Material: 4034
Handle Material: Desert Ironwood, Nickel Silver
Opener:

Nail Nick

Opening:

Manual

Lock Type: Slipjoint
Made in:

Solingen, Germany

Item Number:

114051
Even in the world of high-tech materials like powder metallurgical steel , composites like carbon or G10 and technical materials such as titanium or zirconium , classic pocketknives are still enjoying unabated popularity....
read more
Even in the world of high-tech materials like powder metallurgical
steel
, composites like carbon or
G10
and technical materials such as
titanium
or
zirconium
, classic pocketknives are still enjoying unabated popularity. Traditional designs like the Trapper, Scout, Barlow or our sporting knives have always been valued tools for everyday use and garner fans of all ages. With our Classic Gold series, we are offering a deliberate counterpoint to blades of a more modern make; with their laser engraved logo, these blades are certainly state-of-the-art but don't necessarily exude vintage charm. For the Classic Gold series, we came back to classic craftsmanship, finishing the blades with genuine classic gold etching that used to be common for high-quality knives. Highlighting their sophisticated appearance, the knives in this series have scales made from select pieces of certified imported
desert ironwood
, which is not just very sturdy but also offers a rather elegant look. The design is finished with a classic Boker logo in the handle scale. All in all, the Classic Gold series reaches into the past, bringing it back to life in a tangible way.
The six-piece Boker Camp Knife has been manufactured by hand since 1869 in our Solingen-based Manufactory. The concept, copied many times in the course of history, combines numerous useful tools in a high-quality Pocketknife. It is in production longer than any other multifunctional Knife. It offers two blades, a can opener, a cap lifter, a leather punch and reamer, a cork screw and a flathead screwdriver. Both blades are made of polished
4034
steel
, the classic blade
steel
from Solingen, which combines corrosion resistance with
edge retention
and is easy to sharpen. Thanks to the practical
lanyard
strap, the Knife can be easily attached to bags or other objects.
Reviews for "Camp Knife Classic Gold"
From:
Leonardo
On:
Feb 25, 2021
Muy linda navaja
Es muy linda está navaja
Write a review
Reviews will be activated after a verification.
Böker Manufaktur Solingen
The famous knives with the world-renowned tree-brand are manufactured in the City of Blades Solingen since 1869. Since then, no knife left our manufactory without this sign of quality. The history of Boker has been affected by eventful times. But one thing has always been the same in more than 150 years: Our passion and enthusiasm for extraordinary knives. The Boker Knife Manufactory Solingen has developed into a global innovation leader and the largest manufacturer of Sporting Knives, Tactical Knives and Collector's Knives in Europe.
The famous knives with the world-renowned tree-brand are manufactured in the City of Blades Solingen since 1869. Since then, no knife left our manufactory without this sign of quality. The... more
Show products