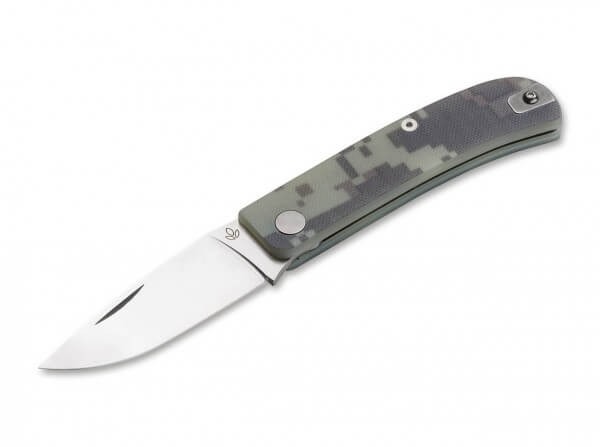 $102.95 *
* Sales tax and shipping costs will be charged separately.
Type:

Pocket Knife

Overall Length:

6.93 in

Blade Length:

2.95 in

Blade Thickness:

0.11 in

Weight:

2.82 oz

Blade Material:

CPM-S-90V

Handle Material: G10
Opener:

Nail Nick

Opening:

Manual

Lock Type: Slipjoint
Made in:

Europe

Color:

Green

Blade Color:

Uncoated

Item Number:

01ML040
Manly
The young brand Manly has implemented a convincing concept with the model Comrade, which has been completely manufactured in Bulgaria, and can be regarded as a thoroughly successful start on the knife market. Manly processes high-quality materials in handwork to create functional and stable pocket knives.
The young brand Manly has implemented a convincing concept with the model Comrade, which has been completely manufactured in Bulgaria, and can be regarded as a thoroughly successful start on... more
Show products