Bubinga Wood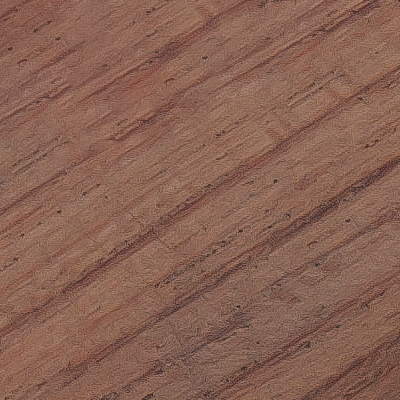 Bubinga is the trade name of a wood derived from several species of the Guibourtia family. In knife production, Bubinga is used to make high-quality handle scales.
Guibourtia are evergreen trees. The sixteen known species of the genus are native to the tropical regions of South America, as well as West and Central Africa. The wood sold as Bubinga is the wood of several African Guibourtia species, especially Guibourtia tessmannii, Guibourtia desmeusei and Guibourtia pellegriniana. Bubinga is known under several other African names – one of them, Kevasingo (or Kevazingo) is occasionally used in international trade as well. Sometimes, Bubinga is referred to under the misleading name of "African rosewood".
Like all other Guibourtia species, Bubinga belongs to the legume family, while rosewood belongs to the palisander family. Guibourtia species grow 20 to 40 meters tall, some even reaching 50 meters. The straight trunks can achieve 25 meters in length and a diameter of 1-2 meters. Many Guibourtia species grow so-called buttress roots. These are rib-like roots surrounding the tree in a star pattern. They grow far out of the ground and stabilize trees growing in water-saturated soil. In the case of the Guibourtias, these buttress roots, which are typical for giant tropical trees, can be up to 2.5 meters tall. Bubinga wood is red to reddish purple and has delicate dark veins.
The tree's many fiber irregularities create an individual wood pattern. On the other hand, when handled incorrectly, Bubinga is susceptible to cracks and bulbous deformations, also due to these irregularities. The surface of processed Bubinga wood is shiny. The decorative fine wood is hard and heavy and easy to process once dried. For centuries, it has been used for furniture veneers and other premium applications, including exclusive handle scales.